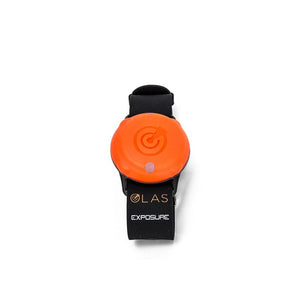 The OLAS tag is a compact OLAS transmitter, easily attached to adults, children, pets and objects such as overboard floatation devices. The tags are tracked by the OLAS application on a mobile device or via the Core, Guardian and Extender.
Seconds after the tag breaks connection with an OLAS receiver the crew are alerted by the OLAS alarm and light, whilst the OLAS MOB rescue screen are activated on the OLAS mobile application.
Each tag is supplied with a universal silicone wrist strap with stainless steel buckle and a pre-installed CR2477 Battery (user replaceable).